Please donate today and help us support bright young people to overcome financial disadvantage and embark on a legal career. We appreciate every donation, big or small.
Make a one-off donation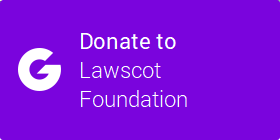 Donate regularly

Do some fundraising
Give a major gift
If you are interested in making a major gift, please contact Heather McKendrick, Head of Lawscot Foundation heathermckendrick@lawscotfoundation.org.uk who will be happy to help you.